What is a Geo-fence? How to set Geofence on TKSTAR tracking platform?
Geo-Fence is a location-based service where apps or other software trigger pre-programming using GPS, RFID, Wi-Fi or cellular data when a mobile device or RFID tag enters or exits a virtual boundary set around a geographic area The location where the program operates is called a geofence.
Let's start with an easy to understand explanation.
A geofence is an imaginary border drawn around a point by a GPS tracking system.
You simply pick a location and decide how large of an area to include inside the imaginary fence. Once a geofence is created, it can used as a trigger for alerts and events.
For example, your tracker system can tell you whenever one of your vehicles enters or leaves the area. It is kind of like an invisible pet fence, but instead of setting off a dog collar it sends a message to the tracking system.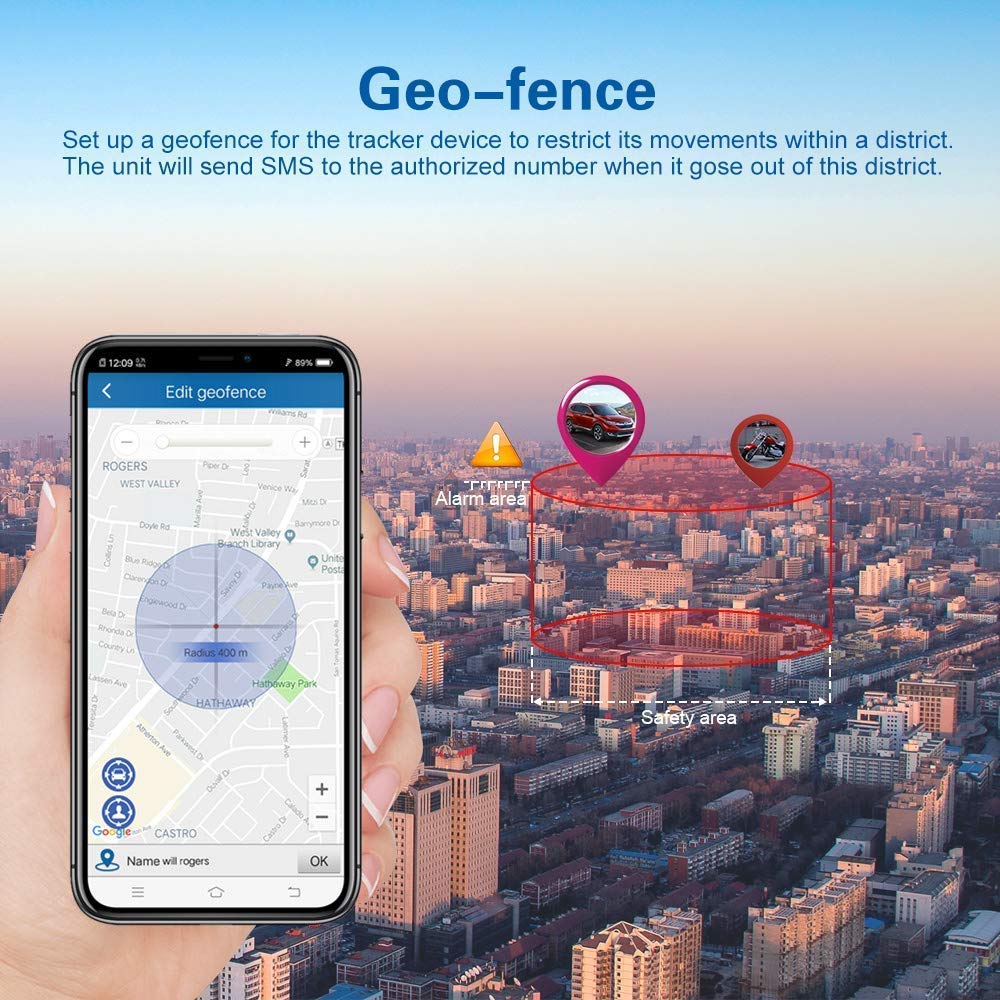 Family Uses For A Geo-fence
Families should use geofencing to get the most out of a GPS tracker. Using our example, the geofence set up around your house will alert you whenever the family car leaves or returns home.
This can help you in a number of ways. It allows you to see that your teen driver has left for school on time or got home before curfew. Speaking of school, geofencing an area around your teen's school or job you will be able to see that they are arriving on time every day.
A geofence set up around your home will also alert you if someone tries to take your car once it is parked at the end of the day. You can also set geofences around work, favorite stores and other locations you commonly visit.
Save yourself from multiple trips by setting up an alert around your favorite grocery store. Whenever someone is at the store you will be alerted and can text them those last minute additions to the grocery list. You can also set geofences up around places you don't want someone to go!
Fleet Management Geo-fencing Uses
As useful as geofencing is for families, business can get even more use out of the system.
Establishing a geofence around your business allows you to record when your fleet leaves and returns every day. This could easily replace a time clock. If your fleet follows a consistent route, geofences can be set up for each stop.
This way you are automatically alert as your vehicles progress through the work day. You can make sure everything is on schedule without interrupting your drivers. It will also allow you to see which stops take the most time.
You may want to use geofences to divide areas into sales regions or even mark that nearby town who loves to pull over your drivers. Construction firms can place geofences around job sites with expensive equipment outfitted with a battery operated GPS tracker. Then, if anyone takes the equipment outside of the geofence an alert is sent!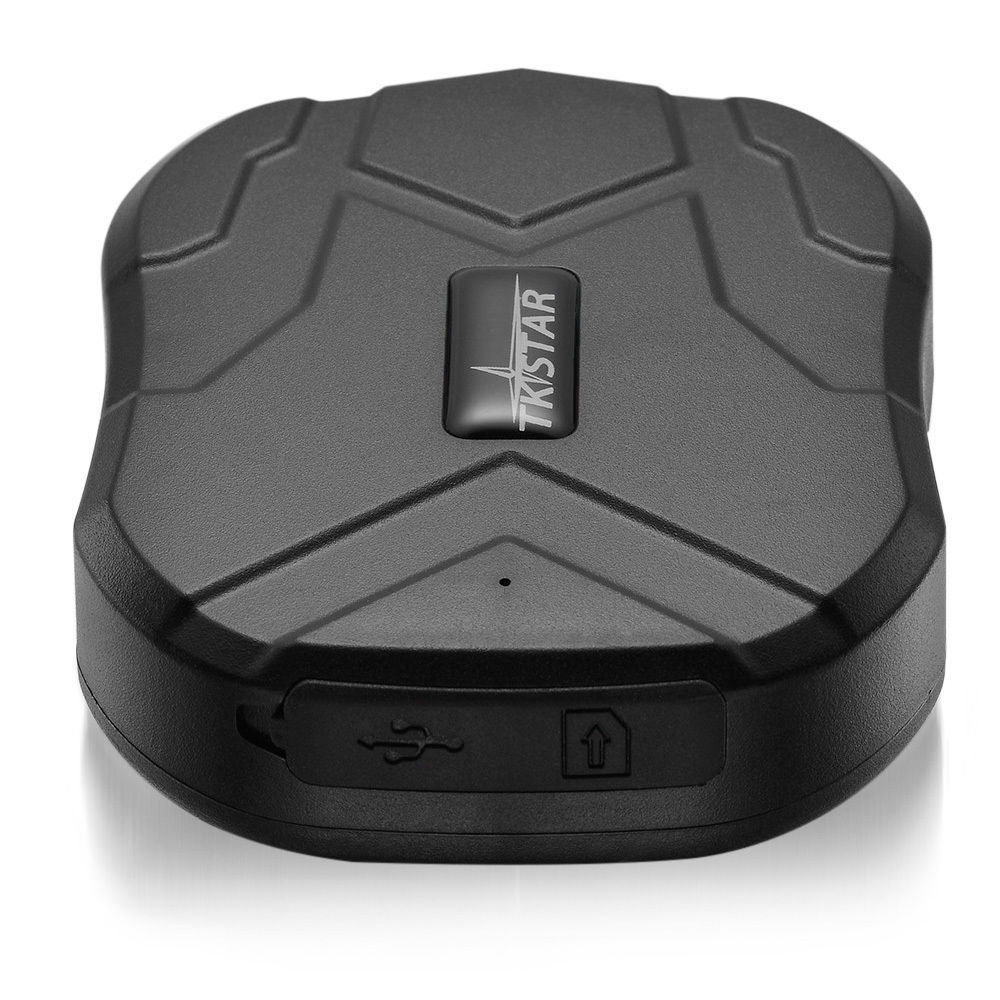 How to set Geo-fence on TKSTAR Tracking platform?
1. Login to your account first. You can see the devices you added to your account, and you can directly modify the device information. After you log in to your account, click Monitor to enter the tracking interface.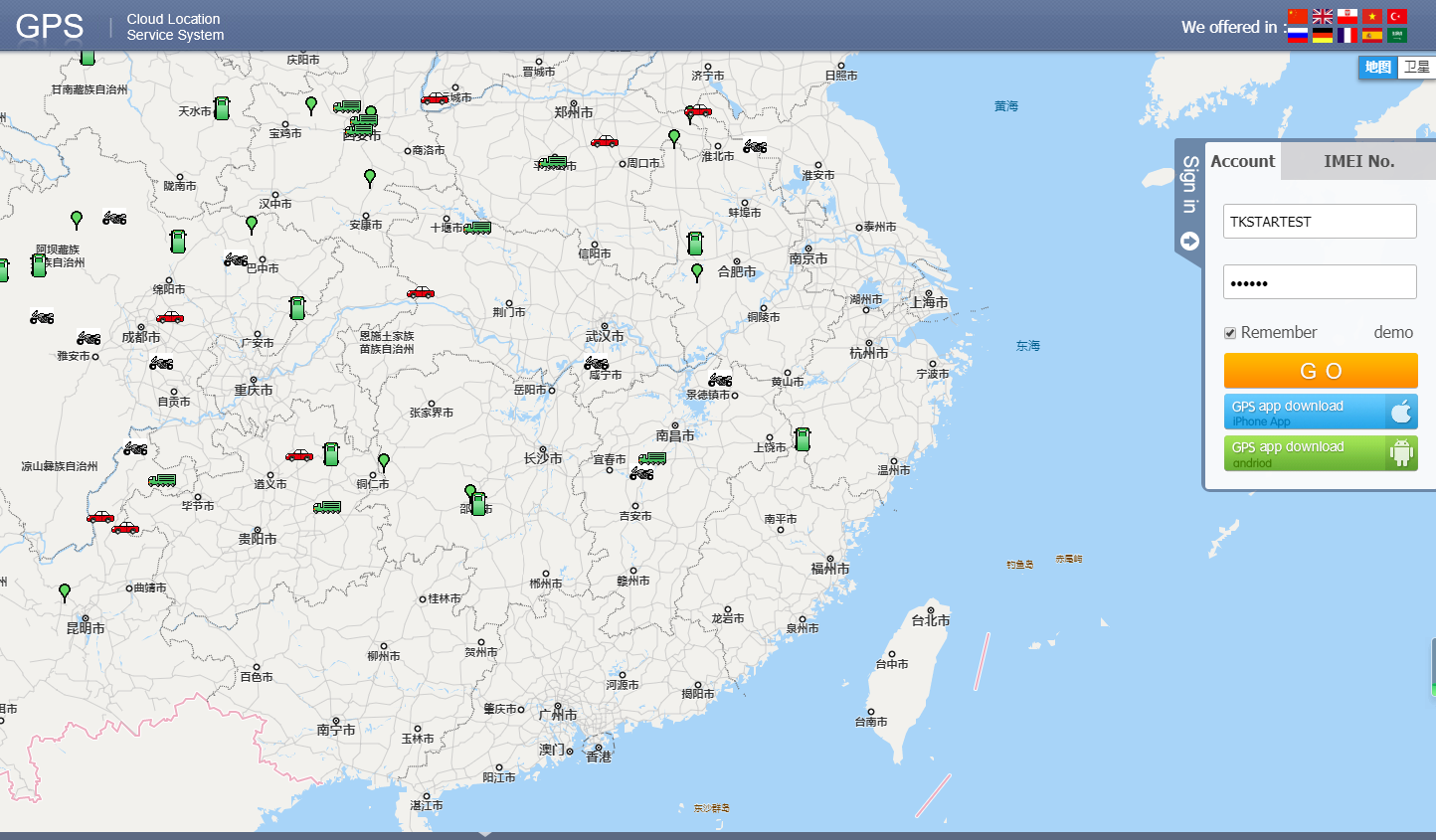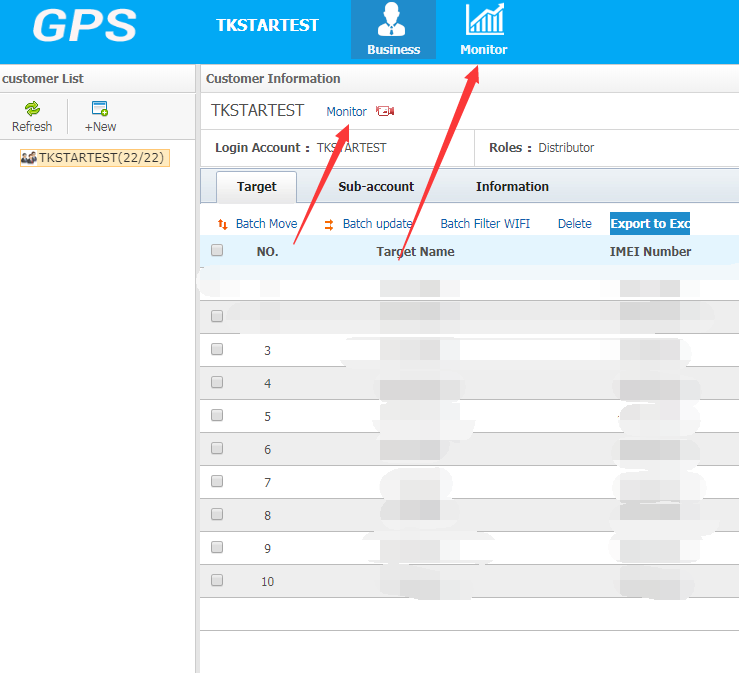 2. Then open another page .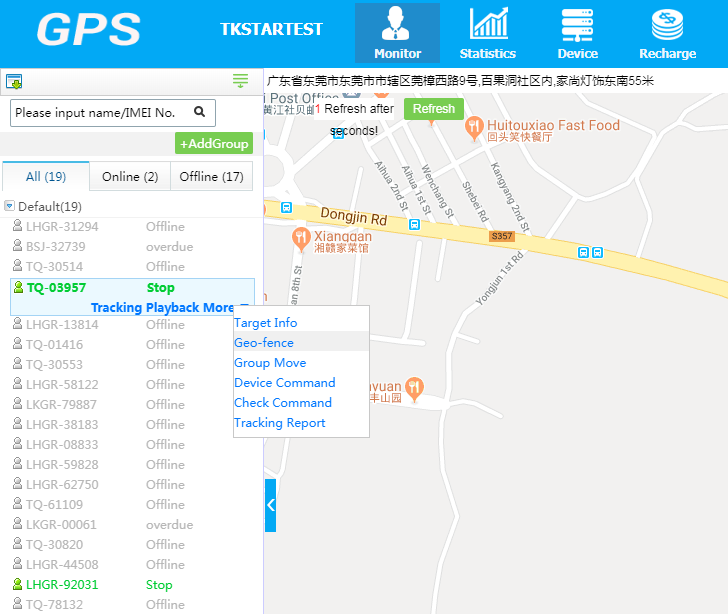 3. "More" →Geo-Fence, into another page as following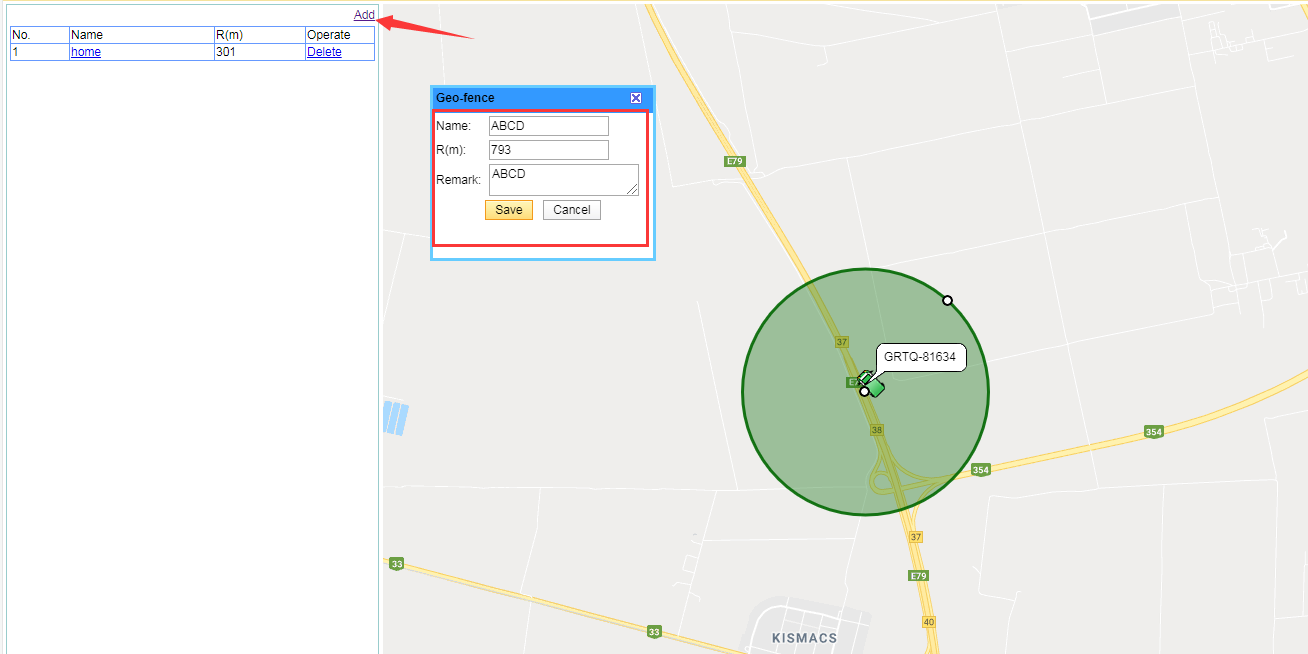 4. "ADD" → into Name/R(M)/Mark → Save ,if you want to Delete it ,you can mange it on that windows